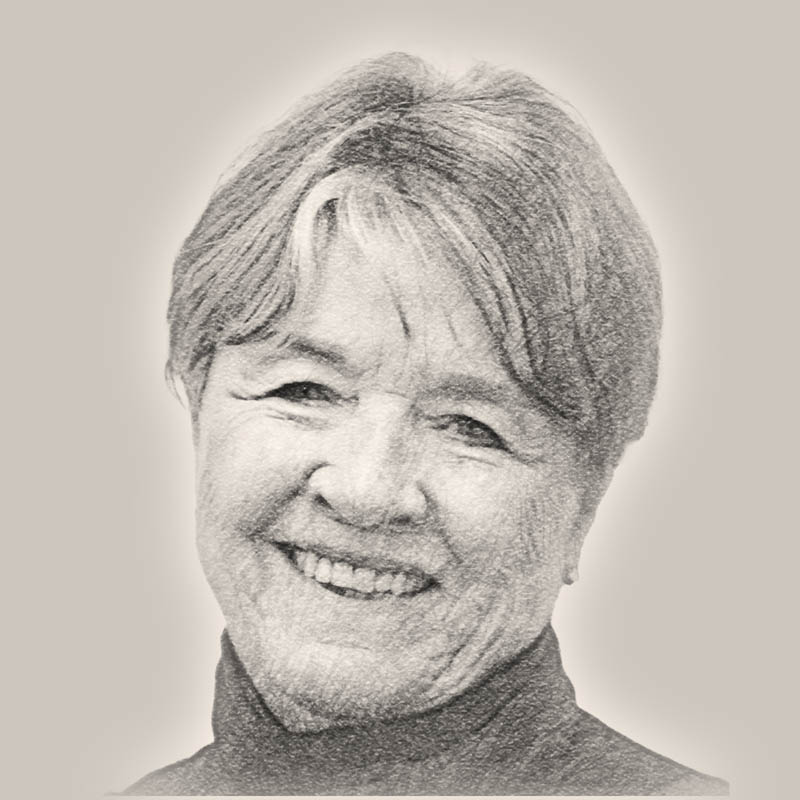 Any day that I can open a bottle of ink, is a good day. It gets even better if I can create art, make a mark-making tool, or teach what I know to someone. Words are my muse and I love being able to use them as a lettering artist. When I hear the words, I ponder them, and savor them for a spell and then interact with them using art materials. It is absolutely the best job ever.
I have been a calligrapher in Portland, Oregon since I was first introduced to nibs and ink in 1959 as a high school art student. In the 58 years since, I have gained a degree in Graphic Design and have studied with every major calligrapher in the US and Europe. I have been teaching college level and private classes in the Northwest along with workshops throughout the United States and most recently in Italy. I have directed three International Calligraphy Conferences in Portland, bringing 500 scribes together for a week of studying and sharing.
I am interested in every aspect of the field of calligraphy, from the formal invitation to writing on walls. I enjoy seeking out ways to stretch the boundaries of my art. As a life-long learner, I am always looking forward to the next new thing.