Handwritten: The Art of Tattoo Lettering
Mini-Class – Available through AUG 31, 2021
All Skill Levels Welcome
Lettering • Design
Start studying now & save!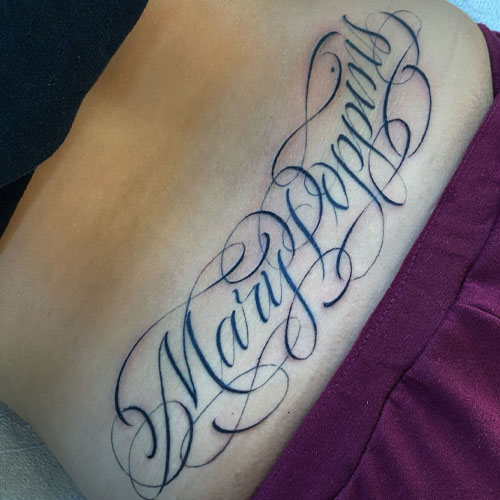 Click on image to enlarge
Handwritten is a class that teaches hand lettering and calligraphy techniques to tattooers or tattoo enthusiasts. We will also cover topics like drawing lettering to fit a certain body part, how to incorporate lettering within a design for a tattoo and a bit of tattoo lettering history. ***This session does not teach anyone how to apply a tattoo.
Pencils and tracing paper!
Click on photo to visit biography page