Creative Colour for All Occasions
1-Day (4+ hour) Workshop Available through June 1, 2022
All Skill Levels Welcome
Lettering • Design
Start studying now & save!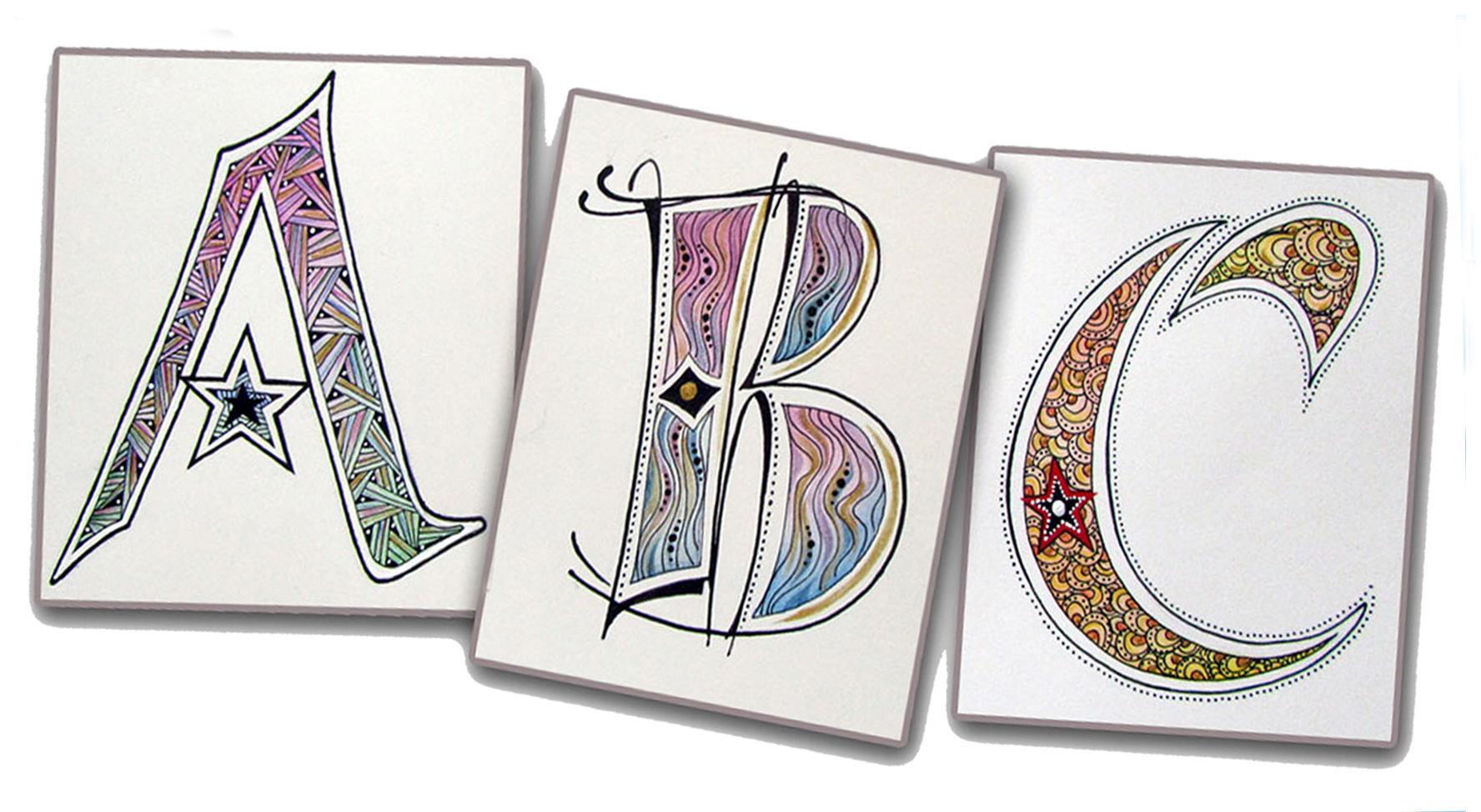 Click on image to enlarge
During this workshop, we begin the journey of exploring colour in the pen, brush and background, using watercolour, pastels and coloured pencils. We have fun decorating in, on and around a selection of letters, including lifting out and dropping in colour, pressure and release techniques and experimenting creatively with colour blending techniques.
These decorative opportunities can be applied to both formal and informal lettering.
Have fun and see your letters come alive!
Usual edged pens & range of nib sizes from small to large
Mixing palette, mixing brush & 2 water pots
A selection of reasonable quality water colours (pans or tubes)
Water-soluble coloured pencils (ideally not your children's or grandchildren's)
Tracing paper, ruler, 2h pencil
A little cotton wool (enough to rub pastel into paper surface)
Waterproof fine liner pen
Couple of clean rubbers
Good quality brushes (sizes 0 / 1 / 2) Sable are best
Dry pastels (not oil based)
Hot pressed paper 250gms or heavier (smallish sizes) and some
Some Bockingford/watercolour paper.
Cartridge paper for trials/practice
Craft Knife, cutting mat
Masking tape
Patience & sense of humour!
Optional